Product Description
Product Description
The glass fiber for high-pressure pipe is continuously wound on a mandrel or a liner under conditions of controlled tension and predetermined molding, at room temperature or under heating.
A process for curing a shaped article. Designed for reinforced epoxy resin with high-pressure roving for high-pressure pipe, ECR glass formulation, coated with special silane-based sizing agent,
mainly used to manufacture high-pressure resistant pipes, storage tanks and pressure vessels, with high mechanical strength Good fatigue performance.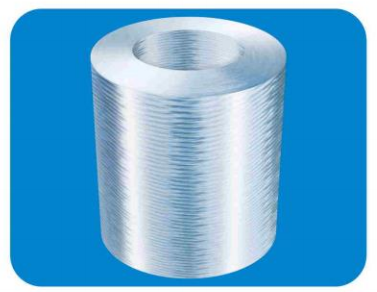 Technical Data
Product Code

Linear density deviation

Moisture content

LOl

N/TEX

Breaking strength N/TEX

μm

Monofilament fiber diameter μm

Applicable resin

ECR13-2400A-606

±5

≤0.10

0.40-0.70

≥0.40

13

EP

ECR17-1200D-606

±5

≤0.10

0.40-0.70

≥0.40

17

EP

ECR17-2000D-606

±5

≤0.10

0.40-0.70

≥0.40

17

EP

ECR17-2400D-606

±5

≤0.10

0.40-0.70

≥0.40

17

EP
Package
The spool shall be packed with heat shrinkage plastic film or PE stretched film, then put it into cardboard carton or on pallet, 48 or 64 spools on one pallet. Spool weight is 15- 18kgs,
maximum 24kgs, or packed with cardboard carton, 1 spool per each carton.
Application