Product Description
Product Description
Glasstex® fiberglass wallcovering production line is designed, manufactured and installed in Germany entrusted by Glasstex. It is the mostadvanced fiberglass wallcovering production line,
also the sole onefully imported in China. The annual capacity is 25milion square meters. Since the production, Glasstex@ Wall Covering been approved to reach the standard of European,
and accord with ten mandatory standards ofnational decorative materials. It is been identified as green building material along with the grade A flame resistant material.
Glasstex® fiberglass wallcovering is widely used in hotel, airport, school, hospital, apartment and household decoration etc.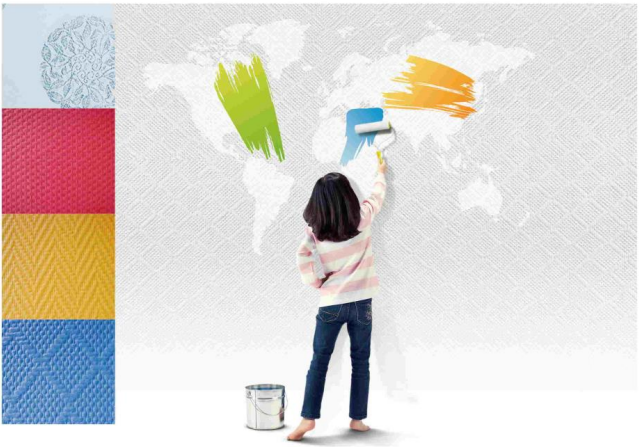 Product Properties
Raw material are come from nature, environment friendly;
Excellent air permeability, no mildew;
Water resistance, corrosion resistance and excellent impact strength;
Easy to wash, reducing the maintenance cost;
Applicable for Various walls (cement, plasterboard, brickwall, etc. )
The surface stereoscopic texture is still clearly visibleafter painting many times;
Strong adhesive ability, no warping and good adhesive property;
Reinforce the surface of the wall, covering the crack, excellent abrasion resistance and durability.